I was recently asked to provide a one-page assessment summary for a team I was coaching in agile/scrum practices. The focus at the time was on getting the basic scrum practices learned and adopted. Here is what I came up with: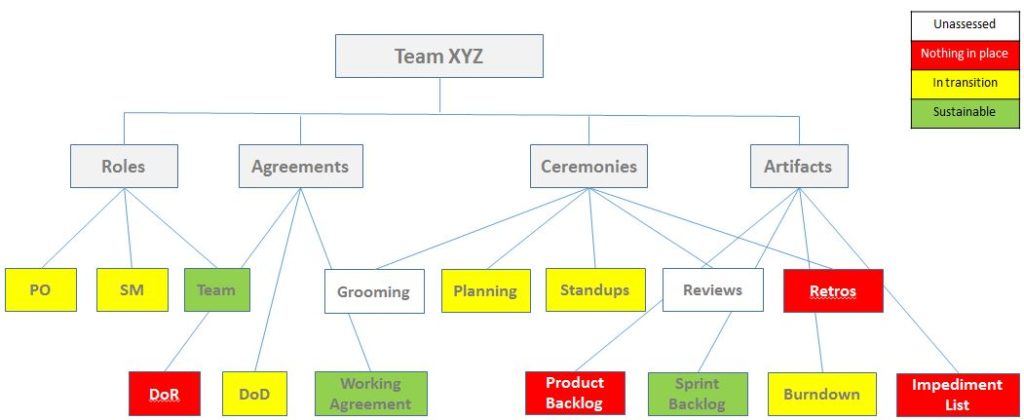 The person who requested it liked it. I also shared it with a number of my coaching colleagues – all thought it a good summary except for one individual who thought it might reflect negatively on the team. Overall I thought it was useful to:
Summarize the overall progress in one picture
Highlight where the coaching priorities were
Share with the team for concurrence and to see if it could be considered another input for retrospectives.
The above chart is a snapshot of the current agile adoption status and remaining gaps. It is also possible using this kind of data to produce a trend report of adoption progress. This is particularly useful when applying the trend to an entire organization with multiple teams. If the coaching is time-boxed into a number of iterations with specific goals for each one (from a coaching backlog), and then progress identified, then a chart like the following can help visualize progress: